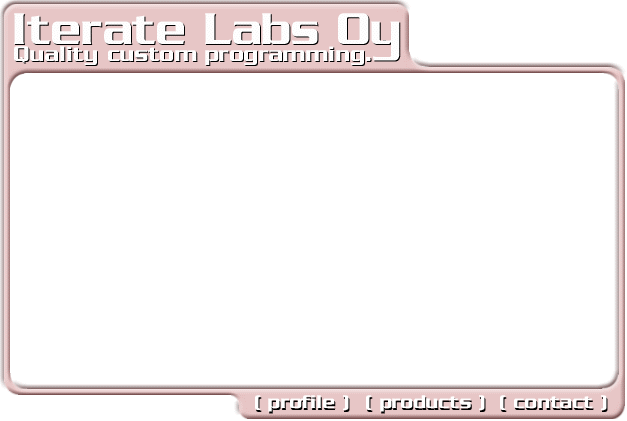 INTRODUCTION
Iterate Labs Oy is a small software/consulting company based in Espoo, Finland. We have been delivering quality software and consulting under this label since 1997.
EXPERIENCE
All our developers have over 20 years of solid programming experience, thus every step of the development process is handled by truly competent developers.
MEDIA
The Products page lists some of our currently supported platforms and technologies.
PRODUCTS
- Custom programming, related consulting
- Application hosting
- Web/mail/DNS hosting (selected customers only)

Typical custom applications are intranet solutions, custom application servers, conversion and integration of old legacy applications. We handle the full lifecycle of our software from initial consulting and specifications to implementation, hosting and mainentance.